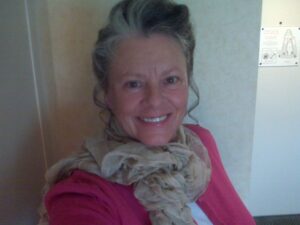 My name is Marthalee Lyman, I have been married to Steve Lyman for 41 years. He is amazing! His life exemplifies all the characteristics I long for in my own. Daily I strive to be more like him in so many ways. He is a disciplined, directed, dedicated Christian and I admire him. The joy of sharing his life is paled only by the Joy Unspeakable and Full of Glory. Now this great man has left us for his reward in Heaven and I learn the role of Widow, staggered by the loss and the hideous grief humans must endure and rise above. You can read a lengthy testimonial in my book The Keeper which I suggest you purchase here.
God gave The Keeper to all of us and I humbly say, he just used my computer to bring it about.  As my writing adventure progresses, it is my earnest desire that future works will be as divinely inspired as The Keeper.  Men and women alike benefit from this publication. It is one of those 'self-help' tools that presses for a re-read often.  I keep a copy close at hand just to always work on practicing its tenants lest my beloved (earthly and Heavenly) find me to be wanting.  If you do not have your copy yet, do pick one up soon.  It will bless your family, your life, and hopefully your precious soul.
Next I have published a funny little book I lovingly call "Spinach."  It is a collection of some health tips and tricks we used over the years to stay out of doctors' offices.  You can also request a copy on this site.
We attend an amazing fellowship called Eastside Apostolic Church in Bellevue, Washington.  Rev. Andrew Seagraves in love and Godly wisdom leads our flock on to Glory. We feel blessed and valued as we reach for more and more souls.  Our family now boasts the original three children, Paul, Tom and Rebecca along with their respective spouses, Mackenzie, Lana and Michael and eight beautiful grandchildren.  God has been very good to us and I thank him daily for the unspeakable gift of his incarnation and death on the cross to cover my wretched sins.  He lives on today, watching, waiting and planning his soon return.  May he find faith in me and mine when he comes!!
I will add to this testimony page from time to time. How does one sum up a life in a few clicks of the keys? Thank you for reading along so far, and do return often; talk to me, let's strengthen each other in Jesus while time remains.